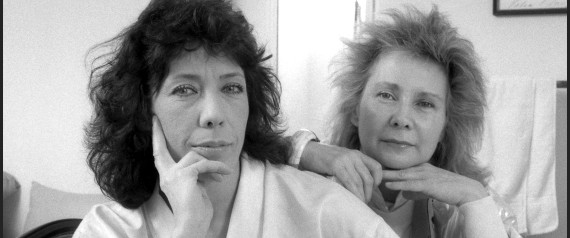 Lily Tomlin and Jane Wagner are married!
Chicago Tribune gossip columnist Liz Smith reported news of Tomlin and Wagner's marriage while recapping her New Year's Eve celebrations in a Jan. 3 post.
"IT WAS AN EVENTFUL NEW YEAR'S EVE," she wrote. "I WAS Hobnobbing with the attractive Madeleine and her hubby, the gifted Andrew Lloyd Webber, in Barbados in a gorgeous mansion by the sea... And my longtime friends, Lily Tomlin and her love, the writer Jane Wagner, got married on the eve of 2014. ... My wish is that their happiness will be as great as their combined talents."